List of recipes using "Moelleux":
4 recipes
List of recipes using "Moelleux"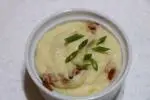 This melt-in-the-mouth cauliflower dish is a kind of purée, bound with a little potato and cooked in milk to add creamy smoothness. This makes a great accompaniment for meat, or as the main feature, served in ramekins with slivers of fried dry-cured ham.
27K
58 min. March 3
rd
2019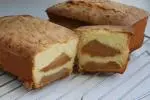 The apples in this recipe are caramelized in a mixture of butter and sugar, then cooled before being added to the "moelleux" batter (which makes a soft, moist cake). The result is a delicious cake combining apple and caramel flavours.
6,257
1 hour 56 min. November 7
th
2021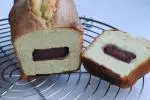 This moist cake with a pear-dijonnaise centre is made with a "moelleux" batter. The pears are cooked first in blackcurrant-flavoured crème de cassis.
3,496
1 hour 44 min. January 30
th
2022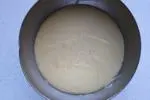 This French-style "moelleux" cake batter gives a softer, moister texture than a classic cake batter. It can be made plain or varied with different flavourings.
7,246
19 min. January 26
th
2022