List of recipes using "Sieve":
1 recipes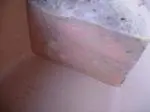 This simple way preparing a terrine of foie gras is ideal for beginners. In this recipe the liver is passed through a sieve or vegetable mill rather than kept in large pieces. The final appearance is smoother, less marbled, but just as delicious.
55,627 1
5/5 for 9 ratings 17 hours 8 min.