List of recipes using "Nice":
4 recipes
List of recipes using "Nice"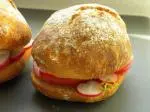 Pan Bagnat is a traditional recipe from the Nice area. The name means "soaked bread", as it consists of a round bread roll that has been drenched with a mix of oil and vinegar then filled vegetables and fish. Years ago this was the snack that fisherman took with them on their boats, but this is a...
136K
4.1
43 min. October 18
th
2020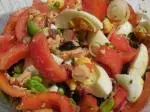 Salade Niçoise is a typical Mediterranean dish that originated around the French city of Nice. As there is no real "official" recipe, everyone has their own personal version. This is mine.
79K
4.9
40 min. June 7
th
2018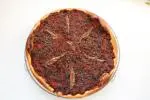 This savoury tart is a traditional speciality around Nice, on France's Cote d'Azur. Originally, pissaladière had much in common with its Italian cousin, the pizza, but made with onions, anchovies and olives, and without tomatoes. This is a slightly different version, more friable (with a...
33K
3.8
1 hour 38 min. May 7
th
2017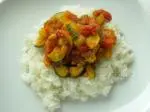 Ratatouille is a typical Mediterranean dish. The best-known version comes from Nice. It is a ragout of different vegetables (aubergines, peppers, courgettes, onions) in a tomato sauce.
91K
5
1 hour 52 min. September 29
th
2013