List of recipes using "Christmas":
3 recipes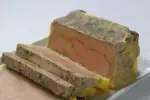 Preparing your own home-made foie gras from raw is immensively satisfying: good quality liver and a simply amazing flavour – much better than anything you can buy. This recipe is a bit tricky, but quite within everyone's grasp, as long as you follow the 3 most delicate stages carefully. These are,...
113,955 6
3.9/5 for 7 ratings 4 days 15 hours 50 min.

Maybe this recipe will bring back memories.
63,832
4.2/5 for 10 ratings 1 hour 4 min.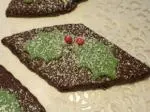 These little chocolate biscuits are decorated with marzipan. They are ideal to accompany a festive dessert.
22,019 2
4.2/5 for 16 ratings 2 hours 41 min.