List of recipes using "Tarts":
5 recipes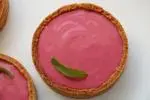 These little tarts taste every bit as good as they look. The sweetcrust pastry cases are filled with a layer of stewed apple and topped with a blackcurrant crémeux. This offers your guests a delightful element of surprise, as the apple flavour is only discovered as they eat it (but only if you've...
622 2 hours 8 min.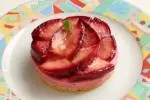 Superb little tarts, bursting with summer flavours: a Breton sablé base, a blackcurrant crémeux, and topped with slices of vineyard (or blood) peaches, every bit as delicious as they are colourful..
644 4 hours 19 min.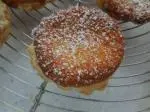 Mirlitons are little puff-pastry tarts with an almond cream filling.
16,088
4.1/5 for 16 ratings 1 hour 27 min.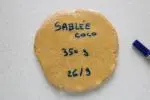 You might already be familiar with sweetcrust pastry (pâte sablée) which contains a small amount of ground almonds. This is the coconut version, made with dessicated coconut, ideal for tarts with a more exotic flavour.
511 13 min.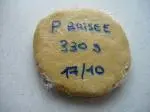 This is for sweet or savoury tarts, quiches or pies. The difference between this and sweetcrust pastry (pâte sablée) is in the very small amount of sugar and the absence of ground almonds.
107,916 2
3.9/5 for 12 ratings 31 min.