List of recipes using "Corn":
5 recipes

A salmon fillet, grilled slowly to keep the inside tender, served with sesame rice and a little corn salad cream. You'll love it...
69,987 1
3.9/5 for 7 ratings 1 hour 14 min.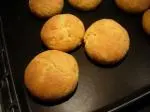 These small round baps are made with a mix of wheat flour and fine cornmeal. The dominant corn gives a moist and very yellow crumb.
85,325
4.3/5 for 15 ratings 5 hours 53 min.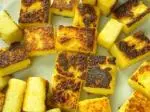 Polenta is made from maize meal and can be prepared in a number of ways. In this recipe, it is cooked in milk, then moulded and set before being fried.
20,853
5/5 for 13 ratings 1 hour 34 min.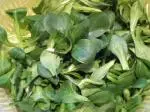 Corn salad (or lamb's lettuce) is a green salad plant. It can be used like lettuce, but requires careful preparation as it is often grown in sand. Here is how to prepare corn salad from the freshly picked plant to the leaves ready to use.
15,922
4.1/5 for 16 ratings 20 min.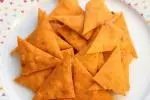 Nachos (or tortilla chips) are small Tex-Mex snack triangles, often served with guacamole. Authentic nachos are made from tortillas, cut into triangles and fried, but here is a lighter, oven-baked version. The recipe is very simple, though the cutting out is a bit of work, and I've given you 2...
330 1 hour 6 min.