List of recipes using "Filo":
7 recipes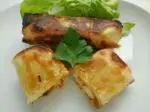 The prawns are fried, then mixed with finely diced carrots and courgettes before being rolled up in a sheet of brik or filo pastry.
11,519
4.8/5 for 12 ratings 34 min.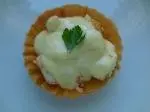 For this recipe, the tart cases are made with sheets of filo pastry. These are filled with langoustines coated in a delicious lime-flavoured sabayon.
11,652
3.8/5 for 10 ratings 1 hour 6 min.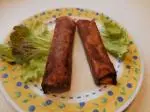 In this recipe, the brik (or filo) rolls are filled with fried minced meat, flavoured with cous-cous spices, garlic and onion.
9,260
5/5 for 1 ratings 37 min.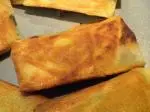 Roll of brik (or filo) pastry filled with chopped mushrooms, diced chicken and sautéd onions.
13,148
5/5 for 13 ratings 1 hour 6 min.

Finely sliced leeks are cooked with a shallot, to which is added leftover chicken with a little cream and parmesan. This mixture is rolled up in filo pastry, and cooked in the oven.
69,638
5/5 for 1 ratings 49 min.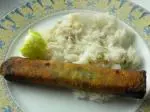 These are rolls of brik pastry (or filo), filled with a mixture of spinach, hard-boiled eggs, bacon and onions. They are served here accompanied by rice with cashew nuts.
26,437
5/5 for 1 ratings 1 hour 40 min.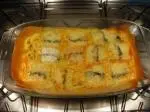 This is a very quick tart recipe, where the crust is made by a stacking filo pastry sheets.
64,155
4.3/5 for 11 ratings 1 hour 17 min.