List of recipes using "Casserole":
7 recipes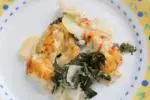 All of the chard leaves (greens and stalk) will be used in this recipe. They are first boiled, then layered with sliced potatoes and topped with a bechamel sauce.
647 1 hour 6 min.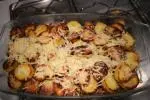 Here, a potato gratin meets hachis Parmentier (minced beef topped with mashed potato): 2 layers of potato around a layer of pre-cooked minced meat.
4,431
4.3/5 for 3 ratings 1 hour 22 min.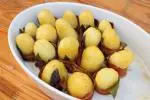 The potatoes in this recipe are rolled in a slice of lightly cooked bacon with sage and bay leaves slipped in between. They are then baked in the oven.
2,003
5/5 for 1 ratings 1 hour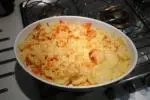 This gratin has an unusual twist: it not only combines potatoes with potimarron, the potatoes are boiled in the water left after cooking a Morteau sausage, to give a lovely smoky flavour. Guaranteed to transport your tastebuds to eastern France!
1,868 2 hours 10 min.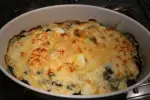 This gratin is made with a layer of pre-cooked spinach, then sliced hard-boiled eggs and a Mornay sauce (an enriched bechamel with cheese).
2,970 40 min.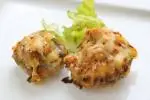 For this fairly sophisitcated recipe, the mushrooms caps are marinated and pre-cooked in the oven. They are then filled with a delicious mix of potatoes, sausage and cheese before being baked gratin-style.
1,329 1 hour 12 min.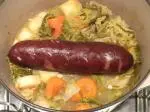 This sausage casserole is a simple mix of vegetables with smoked sausage, but the cooking liquid in this case is dry white wine (and hence the name). The casserole is cooked long and slow in the oven with a lid. This allows all the flavours of the vegetables, wine and sausage to mingle harmoniously.
3,872 2 hours 36 min.