List of recipes using "Diplomat":
5 recipes
List of recipes using "Diplomat"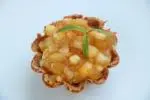 A sweetcrust pastry case, filled with a smooth verbena-flavoured diplomat cream, and topped with caramelised apples. You will see how well the caramelised apples and verbena go together.
3,878
59 min. January 9
th
2022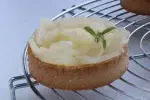 Crisp sweetcrust pastry cases, a velvety diplomat cream flavoured with verbena, and slices of poached pears for delicious and dainty pear verbena tarts.
12K
1 hour 29 min. October 10
th
2021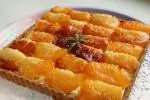 This tart is every bit as good as it looks: a sweetcrust pastry case baked blind, then filled with diplomat cream and topped with apples cooked tatin-style, long and slow in butter and sugar until they caramelize.
22K
2 hours 18 min. November 20
th
2019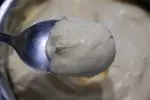 Diplomat cream, as delicious as ever, in a double clementine-flavoured version. It can be used in lots of desserts and pastries.
7,899
28 min. February 13
th
2022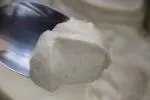 Diplomat cream or "crème Madame" (a much prettier name) is one of many creams in French pâtisserie based on confectioner's custard. The classic confectioner's custard (crème pâtissière, or french pastry cream) has gelatin added while hot, then whipped cream is folded in when cold. This gives a...
39K
1 hour 47 min. October 30
th
2019