List of recipes using "France":
8 recipes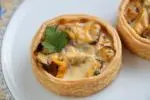 A blind-baked puff pastry case, filled with shelled mussels in a velvety sauce made with beer and Maroilles cheese.
273 1 hour 19 min.

Bœuf bourguignon is a traditional recipe of French cuisine (bourguignon means from Burgundy). It's chunks of meat cooked slowly with bacon, onions, carrots and mushrooms in red wine.
107,929 3
2.5/5 for 2 ratings 4 hours 20 min.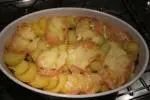 This gratin combines the flavours that are so characteristic of France's northern region: endives (chicory), beer and Maroilles cheese.
4,495
5/5 for 1 ratings 1 hour 33 min.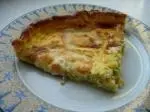 Traditional recipe from northern France, using a typical and tasty regional cheese. But this can be replaced by another (see below).
74,932 3
4.7/5 for 15 ratings 2 hours 27 min.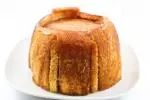 This "Comtoise" charlotte, inspired by the Franche-Comté region of eastern France, is a more rustic take on the famous dessert. It is made with sliced bread, lightly buttered and fried, then filled with sugared apple pieces, drizzled with clarified butter and baked.
1,526 1 hour 32 min.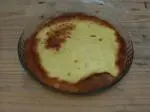 A traditional recipe from Franche-comté, it's a flat round kind of brioche, covered with an egg cream called "Goumeau".
83,193 2
5/5 for 13 ratings 3 hours 59 min.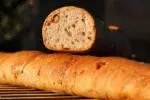 This short baguette, from the Poitou region of western France is soft-textured, made with walnuts, walnut oil and goat's cheese. As the name suggests, the bread is twisted, rather than slashed, just before it goes into the oven.
2,878 3 hours 19 min.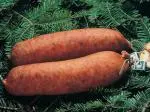 This is, in my opinion, the best smoked sausage. You can cook it in a number of ways, here are three of the best known.
56,759
4/5 for 6 ratings 40 min.