List of recipes using "Pastries":
10 recipes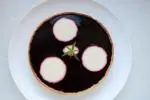 Balckberries and almonds go so well together: the slight tartness of the berries is the perfect foil for the sweeter almonds. This combination makes for a delicious tart. The sweetcrust pastry case is filled with a blackberry jelly and an almond panna cotta, presented in a bold and unusual way as a...
342 3 hours 46 min.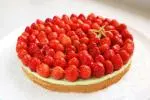 Strawberries and verbena go well together. In this recipe they are combined as a verbena crémeux with whole fresh strawberries on a Breton sablé base.
584 1 hour 47 min.

This galette (flat cake) is made with brioche dough, stuck with little pieces of butter and sprinkled with sugar.
19,515
4.8/5 for 4 ratings 2 hours 3 min.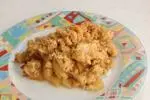 The classic apple crumble is given a Canadian twist here: rolled oats in the topping and a drizzle of maple syrup over the apples. These two small changes make the flavour very distinctive and very, well... Canadian.
953 1 hour 25 min.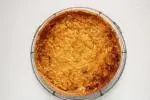 You'll be amazed by the flavour of this tart, it's so distinctive and well-balanced. The apples are grated, rather than sliced, to mix well with the lemon juice and zest. The result is an exceptional tart (yes, really!).
712 1 hour 42 min.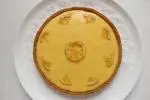 Lemon tart (tarte au citron) is one of France's great classic desserts, though there are many different versions. This is more or less the classic version, with sweetcrust pastry and a creamy filling that uses both lemon zest and juice for a deliciously tart tart!
524 1 hour 33 min.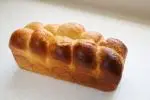 This is the classic, but delicious, brioche recipe that you can find in any good baker's. Her unique shape is made from small balls of dough put in a mould.
64,623
3.8/5 for 17 ratings 2 hours 26 min.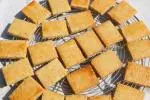 These soft little cookies have a double whammy of sesame flavour from toasted seeds combined with a little sesame oil.
592 2 hours 57 min.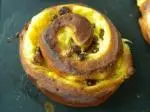 This classic French "viennoiserie" is a sweet bun containing confectioner's custard (crème pâtissière) and rum-soaked raisins. It demands a bit of skill, but is not too complicated.
27,856
4.8/5 for 20 ratings 2 hours 37 min.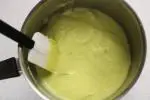 Taking its inspiration from lemon confectioner's custard, this version has a distinctive lime flavour. Both juice and zest are used to combine the juice's slight acidity with a hint of bitterness from the zest.
1,136 56 min.