List of recipes using "Preparation":
5 recipes
List of recipes using "Preparation"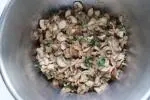 A duxelle consists of finely sliced mushrooms cooked in butter with shallots. It is more of a preparation than a dish in its own right, which can be used in other recipes.
5,058
44 min. November 3
rd
2021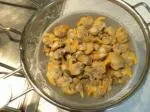 Cockles are small Atlantic shellfish which can be used in many delicious dishes. However, they need to be prepared with care before cooking. Here is a simple way to do this.
460K
1
3.7
1 hour 52 min. March 13
th
2013

Rhubarb and its characteristic flavour can be the basis of delicious desserts, but it needs to be prepared a certain way before using.
165K
4.9
30 min. October 13
th
2010

Here is how to clean and cut fresh leaves to use in a recipe, by removing stalks and central vein, to retain only the very best of the sorrel.
334K
3.4
34 min. October 6
th
2010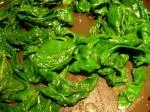 For most people (and me most of all), spinach brings back bad memories of canteens... But, well prepared, it's a fine and delicate vegetable which goes remarkably well with scrambled eggs, fish, and many another things. Here are two ways of preparing it.
3.1M
3.5
1 hour 9 min. June 5
th
2015