List of recipes using "Chilli":
5 recipes
List of recipes using "Chilli"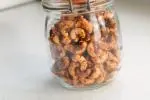 Toasting cashews greatly improves both their flavour and texture over the plain raw nuts. This is also the ideal opportunity to spice them up a little, like in this very simple recipe.
12K
29 min. September 20
th
2020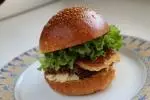 Time for a fresh take on burgers with this Mexican-inspired version. The beef patty is pepped up with chilli spices and partnered with a plainer patty made with red kidney beans.
5,872
1 hour 2 min. May 12
th
2021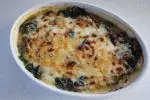 A classic combination of chicken and spinach is pepped up with chilli spices and balanced with a velvety bechamel sauce, topped with cheese and browned in the oven.
6,013
1 hour 35 min. May 23
th
2021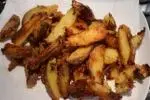 To make these spicy wedges, the potatoes are boiled whole first, then cut, coated in your choice of spices and cooked in the oven until browned and beautifully crisp.
6,437
1 hour 51 min. May 16
th
2021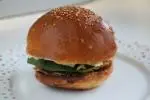 For this Tex-Mex inspired burger the usual beef pattie has been abandoned in favour of fried chicken with chilli, put together with sliced avocado and raw baby spinach.
3,972
47 min. June 23
th
2021