List of recipes using "Lebanon":
4 recipes

In this tabouleh recipe, the couscous or bulgur is replaced with grated cauliflower florets. This gives it a very fresh and amazing flavour.
24,678
4.1/5 for 16 ratings 1 hour 38 min.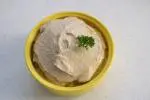 Houmous (or hummus or homos), is one of the famous and delicious lebanese "mézzés".
89,325
5/5 for 2 ratings 16 min.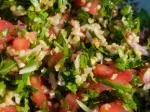 Lebanese tabbouleh is different from the classic version. It is made from bulgur wheat (burghul), rather than semolina and, most characteristically, includes a lot of parsley.
10,376
3.9/5 for 18 ratings 48 min.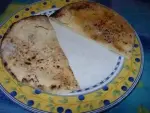 This Lebanese speciality is made as a flat round pocket, which can be filled with all manner of things.
89,577 1
4.5/5 for 10 ratings 2 hours 55 min.