List of recipes using "Lebanon":
6 recipes

In this tabouleh recipe, the couscous or bulgur is replaced with grated cauliflower florets. This gives it a very fresh and amazing flavour.
105K
4.1
1 hour 38 min. April 22
th
2012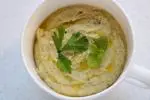 You are probably already familiar with classic hummus. Here's a "green" version, still mainly chickpeas, but with added herbs and vegetables.
15K
17 min. November 29
th
2020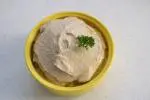 Hummus (or houmous), is one of the famous and delicious Lebanese "mezzes".
307K
4.7
16 min. May 30
th
2020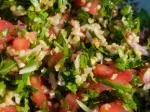 Lebanese tabbouleh is different from the classic version. It is made from bulgur wheat (burghul), rather than semolina and, most characteristically, includes a lot of parsley.
62K
3.9
48 min. September 28
th
2014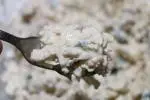 This salad combines chickpeas with cauliflower in a light yoghurt dressing, flavoured with lemon juice and sesame paste.
21K
5
24 min. February 9
th
2020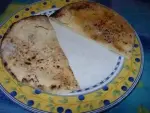 This Lebanese speciality is made as a flat round pocket, which can be filled with all manner of things.
500K
1
4.5
2 hours 55 min. February 21
th
2011