List of recipes using "Maple":
3 recipes

Under this pretty name, my personal version of "Les pommes au four" (baked apples).
78,990 2
4.2/5 for 20 ratings 1 hour 7 min.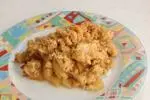 The classic apple crumble is given a Canadian twist here: rolled oats in the topping and a drizzle of maple syrup over the apples. These two small changes make the flavour very distinctive and very, well... Canadian.
3,081 1 hour 25 min.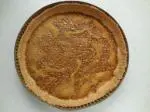 It would be hard to find a simpler tart recipe: just sweetcrust pastry filled with maple syrup, then baked.
9,345
4.2/5 for 18 ratings 46 min.