List of recipes using "Shells":
3 recipes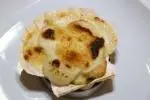 Scallops rapidly pan-fried, then arranged in shells on a bed of finely chopped leeks, topped with a bechamel sauce and browned in the oven.
1,346 1 hour 7 min.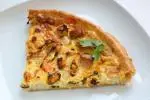 This quiche from Brittany has a puff-pastry base topped with an assortment of fish and shellfish with a classic quiche filling. After baking in a hot oven, the crusty pastry is a great foil for the moist filling with all its seafood flavours.
2,137 1 hour 40 min.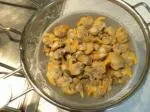 Cockles are small Atlantic shellfish which can be used in many delicious dishes. However, they need to be prepared with care before cooking. Here is a simple way to do this.
54,681 1
4.2/5 for 12 ratings 1 hour 52 min.