List of recipes using "Apricots":
5 recipes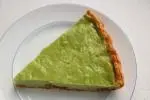 The filling of this pistachio flan with almonds and apricots contrasts with crisp case, made with puff pastry, rather than the more usual shortcrust pastry.
5,487
4.3/5 for 15 ratings 1 hour 37 min.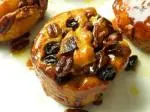 These pecan nut and dried fruit rolls, wrapped in golden caramelized puff pastry, are really delicious.
27,917
4.9/5 for 10 ratings 1 hour 21 min.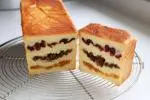 This long brioche is called a "lingot" (ingot) in French. It is filled with three layers of different fried fruits: apricots, raisins and cranberries. When sliced, the three layers are revealed - and it's every bit as delicious as it looks.
1,553 2 hours 51 min.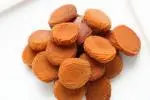 Making your own dried apricots at home is perfectly feasible. It's really quite simple, though it takes a long time. Basically, the apricots need to be cut in half, destoned, then the halves put to dry slowly for several hours in a cool oven.
6,326
4.7/5 for 12 ratings 6 hours 18 min.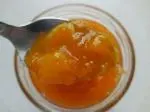 Here is how to make delicious stewed apricots, both an easy and a more sophisticated way.
207,020 12
3.7/5 for 45 ratings 1 hour 25 min.