List of recipes using "Crispy":
6 recipes
List of recipes using "Crispy"

Small pieces of fish, dipped in beated egg then in breadcrumbs, and fried. Preferably serve with something with slightly acidic like herb salad, or Béarnaise sauce.
233K
5
49 min. February 21
th
2011

Finely sliced leeks are cooked with a shallot, to which is added leftover chicken with a little cream and parmesan. This mixture is rolled up in filo pastry, and cooked in the oven.
213K
5
49 min. February 21
th
2011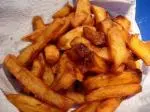 It's not easy to make these - the original "French fries" - well at home, that is, to produce golden and crunchy chips from fresh potatoes. Here is a way of doing it in three cooking stages, which gives very good results: melting in the middle, crunchy on the outside, and a nice golden colour....
392K
5
1 hour 47 min. December 30
th
2019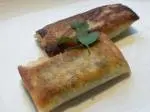 Crispy brik parcels, filled with a mixture of spinach, feta and chopped shallot.
97K
5
43 min. May 5
th
2013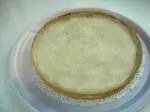 The problem with tarts, and fruit tarts in particular, is that the filling (fruit, cream or whatever) ends up soaking into the pastry and turns it soft. Here is a professional tip for avoiding this problem: spread a thin layer of white chocolate, which does not have a strong flavour, in the bottom...
129K
4.7
1 hour June 12
th
2013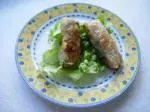 Nems are probably the best known Far Eastern dish in France. These small crispy rolls can be made in different flavours: chicken, crab, pork, etc. Making your own is not very complicated, the only difficulty is in the rolling stage. You will find in this recipe full details on how to successfully...
470K
3.8
2 hours 21 min. April 6
th
2017