List of recipes using "Flan":
10 recipes

Carbonnade is a dish that comes from Belgium and the north of France. Large pieces of beef are slowly simmered in beer with carrots and onions. Here's a personal version.
38,445 1
4/5 for 4 ratings 2 hours 44 min.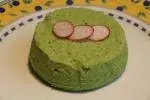 This light and delicious savoury custard with broccoli is perfect to serve with meat or fish in a sauce.
8,244
4/5 for 1 ratings 44 min.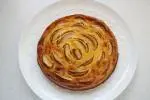 This tart from France's Alsace region has a sweet pastry (or sweetcrust) case, filled with raw apple slices and a light vanilla egg-custard mixture, then baked.
5,467 54 min.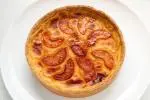 You may well know the classic Parisian custard tart (or "flan"), traditionally vanilla-flavoured. Here is an apple version, with extra apple flavour as the custard is made with apple juice. This is topped with delicious caramelized apple slices.
550 2 hours 37 min.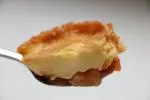 You may well be familiar with the famous French custard tart, with its creamy vanilla egg-custard filling. It can also be made in individual portions, in ramekins, for example. Here is a delicious version with caramelized pears.
2,332 2 1 hour 22 min.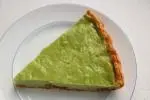 The filling of this pistachio flan with almonds and apricots contrasts with crisp case, made with puff pastry, rather than the more usual shortcrust pastry.
7,230
4.3/5 for 15 ratings 1 hour 37 min.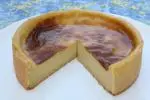 Custard pie is made with a shortcrust pastry base, and filled with an egg vanilla "custard" mix (prepared beforehand). Filling and pastry cook together in the oven. It's a great classic of the French bakery, found in all good shops.
105,525 23
4.4/5 for 19 ratings 1 hour 41 min.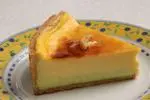 This is a delicious version of the classic French baker's "flan", with the twin flavours of lemon and lime. It involves two different confectioner's custards poured one on top of the other. This gives an attractive layered effect when the tart is cut. Not just pretty, it is delicious.
1,823 3 hours 13 min.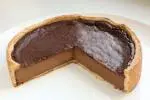 You may well already have met the classic French custard tart, with its vanilla filling. Here is a delicious chocolate-flavoured version.
2,057 1 hour 26 min.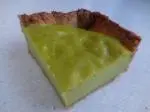 Similar in texture to a classic rich French custard tart, this version has the same sweetcrust pastry case, but the filling has a delicious pistachio flavour, rather than the normal vanilla.
15,556 2
4.3/5 for 15 ratings 1 hour