List of recipes using "Carrots":
4 recipes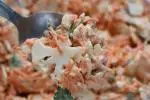 Coleslaw with a French twist from Brittany, using finely sliced raw cauliflower instead of cabbage.
1,899 17 min.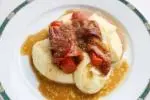 As with any confit, these carrots are cooked long and slow. This is done in the oven in chicken stock, with the carrots rolled in a strip of bacon or cured ham that has been lightly fried.
6,478
4.8/5 for 12 ratings 2 hours 32 min.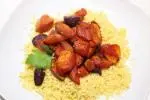 Chunks of carrot (different coloured varieties here), braised in a vegetable stock with herbes de Provence and served on a bed of couscous.
3,125 1 hour 14 min.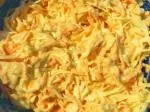 Coleslaw is a cabbage salad that is popular in North America. This version includes carrots as well.
24,565 1
4.9/5 for 18 ratings 38 min.