List of recipes using "Carrots":
4 recipes
List of recipes using "Carrots"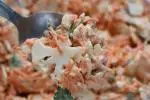 Coleslaw with a French twist from Brittany, using finely sliced raw cauliflower instead of cabbage.
19K
17 min. January 8
th
2020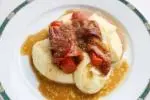 As with any confit, these carrots are cooked long and slow. This is done in the oven in chicken stock, with the carrots rolled in a strip of bacon or cured ham that has been lightly fried.
29K
4.8
2 hours 32 min. April 16
th
2017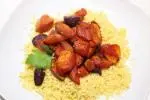 Chunks of carrot (different coloured varieties here), braised in a vegetable stock with herbes de Provence and served on a bed of couscous.
33K
1 hour 14 min. January 27
th
2019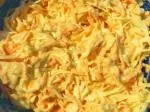 Coleslaw is a cabbage salad that is popular in North America. This version includes carrots as well.
88K
1
4.9
38 min. January 3
rd
2014