List of recipes using "Charlotte":
5 recipes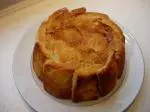 This rather special charlotte is made with toasted slices of brioche instead of finger biscuits and stewed apples. Cooked once assembled, it can be eated warm or cold.
76,601
3.8/5 for 18 ratings 2 hours 20 min.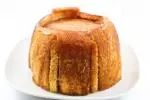 This "Comtoise" charlotte, inspired by the Franche-Comté region of eastern France, is a more rustic take on the famous dessert. It is made with sliced bread, lightly buttered and fried, then filled with sugared apple pieces, drizzled with clarified butter and baked.
1,540 1 hour 32 min.

The French "griottines" are delicious little wild morello cherries, stoned and macerated in a Kirsch syrup, used here in individual vanilla charlottes.
64,837 1
5/5 for 13 ratings 4 hours 49 min.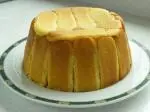 A charlotte filled with pear mousse (made with whipped cream and pear coulis).
28,665
4.1/5 for 18 ratings 13 hours 59 min.

This is a faily quick charlotte recipe. It begins, as usual, by soaking finger biscuits in syrup, in this case flavoured with lime. The charlotte is then assembled with alternate layers of Chantilly (whipped cream) and strawberries.
31,832
5/5 for 13 ratings 3 hours 9 min.