List of recipes using "Jura":
4 recipes
List of recipes using "Jura"

This is a bed of vegetables cut small, lightly cooked to stay crunchy. The scallops are cut in half and fried, filled with a morsel of foie gras, and served coated with a savoury reduced white wine sabayon. It entails some work, but the result is impresive.
280K
4
2 hours 56 min. June 11
th
2011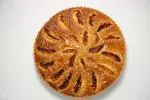 This tarte jurassienne (from France's Jura region) has a sweetcrust pastry case, filled with rich hazelnut buttercream and topped with a rosette of apple slices that have been sautéed in Macvin du Jura liqueur.
28K
2
5
1 hour 17 min. December 30
th
2019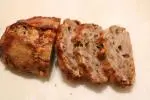 This speciality bread is full of all the character of the Jura: dry white wine (made with Savagnin grapes, of course), diced Comté cheese and toasted walnuts. "Jurassic bread" was is first name... The loaves can be made long, as shown here, or as small rolls. This is ideal as an aperitif snack,...
29K
4.4
6 hours 9 min. October 24
th
2017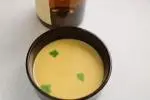 This sauce made with Vin Jaune ("yellow wine") is emblematic of Comtoise cuisine from Eastern France. It combines the smoothness of cream with the slight acidity and typical flavour of the Vin Jaune. The tricky aspect of cooking with Vin Jaune is that its fugitive flavour tends to disappear when...
75K
46 min. October 3
rd
2018