List of recipes using "Penne":
2 recipes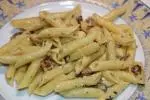 Sautéed mushrooms in a cream sauce with penne - a simple, delicious recipe.
7,818
5/5 for 1 ratings 37 min.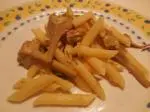 In this recipe, the purple artichokes are braised in white wine, then mixed with the penne and parmesan.
10,689
5/5 for 13 ratings 52 min.