List of recipes using "Pudding":
8 recipes
List of recipes using "Pudding"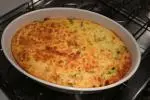 Clafoutis, the traditional French batter puddings, are normally sweet, but here is a savoury version: a layer of mixed vegetables (pre-cooked in this case) in a gratin dish with a cheesy mixture poured over, then baked in the oven. Here I have used diced carrots and courgettes, chopped onion, fried...
41K
4.7
1 hour 31 min. September 28
th
2016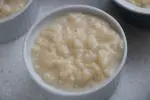 You are no doubt familiar with classic rice pudding, so simple and delicious. Well, here's a version with a Canadian twist: sweetened with maple syrup instead of sugar, added in two stages.
13K
1 hour 7 min. January 31
th
2021

We start with a classic rice pudding and add beaten eggs, this is poured onto hot caramel in the bottom of a dish, and then cooked in a bain-marie in the oven until firm like a cake.
228K
5
1 hour 37 min. February 11
th
2011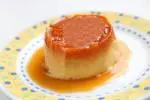 Semolina pudding, like rice pudding, is a throwback to another era – time to rediscover its delights! This is an updated version, with a caramel sauce and raisins. Its smooth, creamy texture comes from the custard added towards the end.
12K
48 min. December 30
th
2020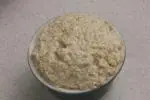 A rice pudding with a difference: it is cooked the classic way and left to cool. Whipped cream is then gently folded in to give a light-textured and original dessert.
15K
2 hours 50 min. April 1
st
2020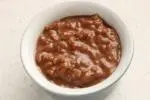 If you're already a fan of classic rice pudding, I'm sure you'll enjoy this even more comforting version, made with two kinds of chocolate.
11K
29 min. November 15
th
2020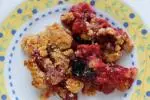 Plums and hazelnuts always go really well together, as you'll find in this late-summer crumble.
1,302
1 hour 16 min. September 15
th
2021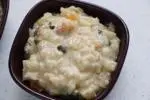 This is cooked like a normal rice pudding, but with fruit and nuts added halfway through: toasted almonds and pistachios, sautéed diced apple and strips of dried apricot. These added flavours and textures make an already creamy rice pudding even more delicious.
18K
4.5
1 hour 5 min. June 18
th
2017