List of recipes using "Cutting":
5 recipes

Onions and shallots are widely used in the recipes on this site, generally finely chopped. Here is a method to do it quite easily with a simple knife.
17,190
5/5 for 1 ratings 10 min.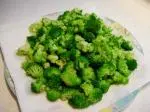 Broccoli are vegetable cousins to cauliflowers. Here's how to prepare them for using in a recipe.
61,815
3/5 for 2 ratings 35 min.

Here's how to prepare carrots, from the simplest way (peeled then rinsed) to a more sophisticated version where only the very best ofthe vegetable is kept.
33,700
4.3/5 for 16 ratings 14 min.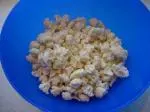 This is how to start with a whole califlower and finish with only the best of the vegetable.
28,882
4.1/5 for 16 ratings 33 min.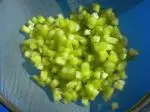 Or how to start with a whole cucumber and finish with small crunchy dice, ready to be added to a salad.
32,743
4.5/5 for 11 ratings 39 min.