List of recipes using "Dessert":
8 recipes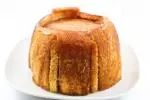 This "Comtoise" charlotte, inspired by the Franche-Comté region of eastern France, is a more rustic take on the famous dessert. It is made with sliced bread, lightly buttered and fried, then filled with sugared apple pieces, drizzled with clarified butter and baked.
327 1 hour 32 min.

Behind this strange name there lurks a delicious traditional English dessert made of meringues, strawberries and cream.
51,985
5/5 for 13 ratings 4 hours 55 min.

This is a glass of pannacotta, with a layer of blackcurrent coulis, and a crunchy almond crumble scatterd on top.
71,519
3.8/5 for 17 ratings 1 hour 22 min.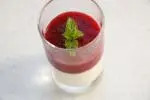 The combination of plums and almonds is always a winner. Here's a version that uses almonds to make a delicious panna cotta with a difference.
244 3 hours 25 min.

Small choux pastry puffs, filled with vanilla ice cream and topped with a rich smooth chocolate sauce.
88,060 1
4.5/5 for 2 ratings 1 hour 35 min.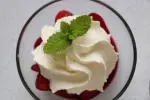 Serving strawberries in red wine is a classic French dessert. Here is a more sophisticated version, with the red wine reduced to a light syrup with notes of thyme and lemon.
511 1 hour 23 min.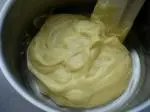 Quite similar to crème anglaise but much thicker. It is used in many pastries like choux pastry (pâte à choux) or millefeuille.
269,714 30
3.8/5 for 37 ratings 36 min.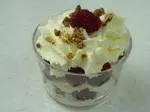 Cranachan is a traditional Scottish dessert made with whipped cream, raspberries, rolled oats and whisky. In this recipe, the oats are made into a nougatine before being incorporated into the cream.
17,840 1
4.1/5 for 16 ratings 42 min.