List of recipes using "Double":
6 recipes
List of recipes using "Double"

This pollack fillet is cooked in two stages: first pan-fried briefly to seal it and colour the outside, then baked gently in the oven in a parcel (en papillotte) on a bed of melting onions, julienne carrots and peas. This double cooking will give you a fish that's lightly crisped on the outside and...
150K
4.7
1 hour 40 min. January 23
th
2011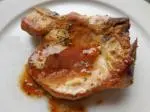 To cook a pork chop well, without it drying out, one of the best methods is to cook it in two stages: start by pan-frying, then finish in the oven. This recipe adds flavour with mustard and thyme, with the cooking juices deglazed and reduced before serving.
202K
3.5
25 min. August 16
th
2015

These are similar to the BN biscuits so well-known in France. They are a sandwich of chocolate filling between two layers of biscuit. Children adore them!
169K
2
4.6
5 hours 12 min. March 21
th
2011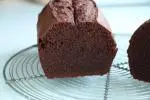 A moist, loaf-shaped cake with all the chocolate flavour that comes from a double dose: melted chocolate and cocoa powder.
42K
5
1 hour 11 min. December 30
th
2018

Pilau rice (also called "restaurant rice" in France) is a way of cooking rice that's very different from using a rice-cooker. In this recipe, the rice is first "pearled" with onion in olive oil, then chicken stock is added, and the whole lot is put in the oven. This produces a very tasty moist rice,...
322K
1
4.4
33 min. February 21
th
2011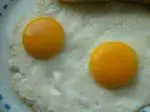 You've probably heard the expression: "S/he can't even cook an egg," suggesting that the person referred is a hopeless cook. In reality, frying eggs well isn't as easy as it might appear. The two most frequent errors: the white develops a brown crust around the outside which is unpleasant in the...
452K
1
4.6
20 min. March 11
th
2018