List of recipes using "Hard-boiled":
3 recipes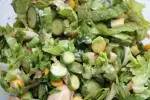 This salad is a way to make the most of the first baby courgettes (if you can get them). The crunchy little darlings are mixed with shredded lettuce, hard-boiled eggs, tinned tuna and diced cheese.
1,991 25 min.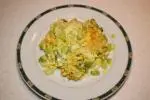 This gratin combines parboiled leeks with chopped hard-boiled eggs in thin layers.
6,875
4.1/5 for 20 ratings 49 min.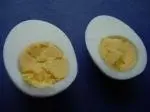 A hard-boiled egg is properly cooked when: shell is not broken, white and yolk are firm, yolk is only yellow with no traces of green around it. Here are some tips to make this easy.
98,114 6
5/5 for 3 ratings 1 hour 28 min.