List of recipes using "Ice cream":
7 recipes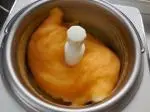 To capture the delicate flavour of clementines, we need to use not only the juice, but also a little zest to add a delicious hint of bitternes. Here's a simple method using sugar cubes.
12,088
4.3/5 for 15 ratings 2 hours 47 min.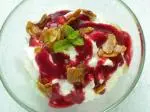 A "coupe Augustin" is a kind of sundae made with mint ice cream, slices of white peach poached in a light syrup, Chantilly cream, raspberry coulis and topped with toasted flaked almonds.
18,671
4.7/5 for 11 ratings 28 min.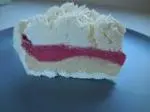 Ice-cream vacherin is a festive French dessert. It consists of two different flavours of ice cream (blackcurrant and vanilla here) sandwiched between two circles of meringue, topped with whorls of Chantilly (whipped cream) which is then frozen. It is not too complicated, but involves a bit of work...
15,205
4.5/5 for 12 ratings 8 hours 45 min.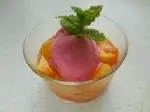 A delightful coupe combining mint-flavoured peaches with a scoop of blackcurrant sorbet.
11,048
3.8/5 for 11 ratings 55 min.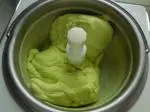 Rediscover the real, delicate taste of pistachio in this ice cream with its very definite flavour.
12,029 1
3.8/5 for 17 ratings 51 min.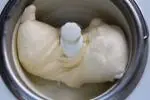 Rediscover the full flavour of a real vanilla ice cream with this classical recipe.
83,655
3.8/5 for 11 ratings 1 hour 7 min.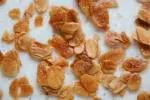 Toasted flaked almonds are the perfect finishing touch for desserts, ice creams in particular, because of their delightful crunch.
53,352
4.8/5 for 20 ratings 27 min.