List of recipes using "Regional recipe":
4 recipes
List of recipes using "Regional recipe"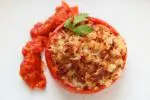 These stuffed tomatoes are a bit special: the stuffing is made with Morteau sausage, onions, rice and cancoilotte cheese.
28K
4.1
1 hour 36 min. October 5
th
2016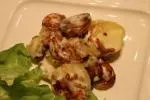 Truffade is a traditional dish from France's Auvergne region. It is made with potatoes and local cheese. Truffade originated in the mountains and is a proper winter dish, quite rich and delicious. This recipe, like with all traditional food, comes in many versions: different cheeses, ways to cook...
34K
4.3
1 hour 10 min. August 12
th
2021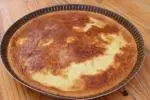 Flognarde is a dessert that originated in France's Limousin region. The recipe is very simple: a vanilla-flavoured egg custard, thickened with flour, and sometimes made with seasonal fruit (apples, cherries, pears...). This is a very old recipe that has come down to us virtually unchanged since...
40K
4
47 min. December 30
th
2019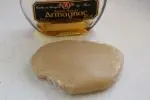 Almost the same as plain marzipan, but this almond paste is flavoured with a hint of Armagnac or Cognac.
18K
5
9 min. September 12
th
2018