List of recipes using "Santiago":
1 recipes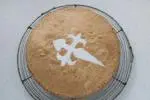 Santiago cake (or Torta de Santiago) has a lovely moist texture. It is made with almonds and lemon and contains no butter or flour. This Spanish speciality from Galicia is still often decorated with the cross of St James.
6,134
5/5 for 1 ratings 52 min.