List of recipes using "Seeds":
9 recipes

Small crisp parcels filled with cheese and linseeds, hot and crunchy on the outside, melting in the middle. They can be served with a light green salad.
31,310
4.1/5 for 20 ratings 37 min.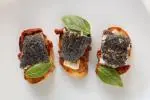 Tasty morsels of red mullet, fried with poppy seeds and served as canapés on toast with feta, basil and preserved tomatoes.
5,830
4.2/5 for 20 ratings 45 min.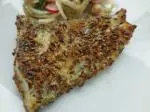 Fish fillets coated with a mixture of breadcrumbs and seeds, then fried.
15,808
4.2/5 for 19 ratings 30 min.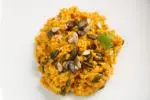 A colourful and tasty risotto made with turmeric, and pumpkin and sunflower seeds.
965 56 min.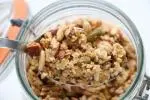 Granola is a tasty, crunchy cereal mix with nuts and seeds. Often thought of as an American version of muesli, it is bound with a little maple syrup and toasted in the oven. This is simple to prepare and goes well with lots of other things (dairy, fresh or stewed fruit, etc.) for a delicious...
332 1 hour 5 min.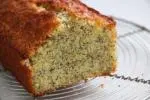 This flavour combination is trending right now - and rightly so. Here, lemon partners poppy seeds in a moist loaf-style cake.
324 2 1 hour 54 min.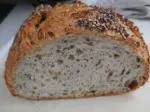 This seeded bread is based on a French baguette dough, with a mix of dry-roasted seeds added (poppy, millet, linseed, sesame...). Delicious on its own, this bread makes excellent toast to go with foie gras, adding an amazing complementary crunch.
10,655
3.8/5 for 17 ratings 4 hours 27 min.

Yes, I know you will say to me: why peel tomatoes? The answer is very simple: it's much better, gives a better texture, softer in the mouth. The skin is tough, adds nothing to the taste (and you will have noticed that commercial tomatoes have practically no taste), and finally it's there (on/under...
86,955 2
4/5 for 8 ratings 40 min.

Vanilla pods are used in many recipes, but they need to treated in a particular way to be effective, detailed here.
69,558
5/5 for 2 ratings 34 min.