List of recipes using "Style":
8 recipes
List of recipes using "Style"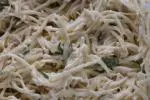 A classic recipe of traditional French bistro cooking (winter salad).
368K
5
18 min. December 21
th
2020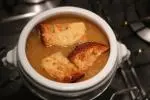 This warming onion soup is an emblematic French dish, both in bistro cuisine and home cooking. This is a very classic version. The long, slow cooking is the secret to revealing its full flavour.
39K
3.8
2 hours 29 min. December 30
th
2019

This is a sort of smoked chicken, cooked in a tomato-coconut sauce, and served with kidney beans and plain rice. It's quite a simple recipe, with ready-made ingredients, but which needs a long cooking time on low heat (one hour).
360K
5
2 hours 4 min. February 21
th
2011

Only "chinese style", not a true chinese recipe.
280K
4
1 hour 38 min. February 28
th
2012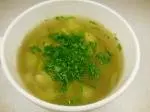 In this "country" (paysanne) style soup, the vegetables are left in small pieces, rather than blended.
65K
1
4.3
1 hour 11 min. April 2
nd
2014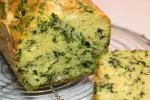 For this savoury cake-style loaf, we use a plain basic mixture and add wilted spinach wth shallots and diced Comté cheese.
73K
4.3
1 hour 13 min. April 17
th
2016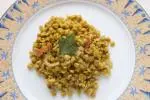 To cook fresh peas à la française (French style), they are first blanched in boiling water, then combined with fried lardons and onion. This idea can also be used with split peas, but they need cooking for much longer.
117K
54 min. February 5
th
2020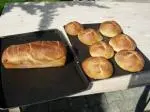 Classical version of brioche use yeast to raise the dough, but in this recipe some leaven is added. This make a more rustic brioche, with a small taste of leaven.
278K
4.6
14 hours 6 min. December 19
th
2014