List of recipes using "Turnip":
5 recipes

The whole turnip goes into this recipe, in which ramekins are filled with both the root vegetable and its leaves.
95K
4.4
57 min.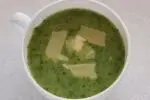 This soup combines the earthy flavours of Jerusalem artichokes and turnips. This is the chance to use not only the roots, but the turnip tops as well, if possible.
239

For this quick soup, 15 minutes, an original turnip taste with sesame purée (tahina).
84K
4.3
35 min.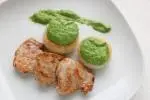 This recipe brings together sautéed medallions of pork filet mignon and turnips, pan-fried then filled with a creamy mixture made from their own green tops. As in all the best cookery, nothing is wasted.
7,273
4.7
1 hour 4 min.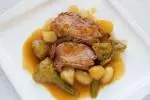 Pork goes particularly well with sage (true for white meats in general), but in this recipe, we'll bring out these flavours to the full by slow-cooking in a bag. The pork roasting joint is simply salted and peppered before being put in the bag and cooked for hours at low temperature. The delicious...
5,852
4.6
3 hours 56 min.