List of recipes using "Walnut":
9 recipes
List of recipes using "Walnut"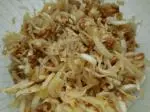 This salad has a double dose of walnut flavour: walnut oil in the vinaigrette and crunchy walnut kernels.
53K
4.9
22 min. May 11
th
2014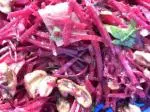 This is a very simple salad. It contains raw beetroot (of course), but also walnuts, parmesan shavings and a vinaigrette made with balsamic vinegar.
124K
4.1
31 min. November 2
nd
2015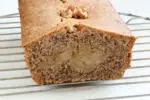 A variation on the classic walnut cake, with a luscious centre of caramelized apple slices, flambéed in Calvados.
18K
1 hour 33 min. June 7
th
2020

Samosas are small parcels of filling wrapped in brik (or filo) sheets and either shallow or deep fried. Here is a sweet version, with pears and caramelised walnuts.
300K
4
1 hour 21 min. October 13
th
2010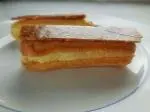 A Valay-Brest is a mini eclair, filled with apple-flavoured confectioner's custard and topped with a rectangle of walnut nougatine.
52K
4.1
1 hour 28 min. May 14
th
2014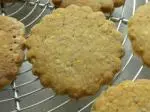 Those little biscuits are with good walnut taste, because walnut are shortly roasted before powdered, it's very simple and efficient.
122K
4.3
3 hours 1 min. October 2
nd
2011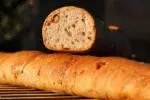 This short baguette, from the Poitou region of western France is soft-textured, made with walnuts, walnut oil and goat's cheese. As the name suggests, the bread is twisted, rather than slashed, just before it goes into the oven.
23K
3 hours 19 min. December 19
th
2018

These delicious nuts can be used in several cakes, but you can also put them on ice-cream, pancakes, fruit salad, or eat them just as they are.
311K
5
22 min. February 21
th
2011

Very similar to marzipan (almond paste) in method, walnut paste is very tasty.
250K
6
4.2
14 min. February 21
th
2011