List of recipes using "Escargot":
2 recipes
List of recipes using "Escargot"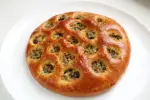 A flat brioche filled with snails, themselves filled with a knob of sophisticated beurre d'escargot. The flat round shape is reminiscent of the old-fashioned French snail dishes. Cut into bite-sized morsels, this makes a good aperitif snack.
20K
1 hour 43 min. November 11
th
2018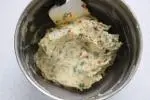 Beurre d'escargot is the typically French flavoured butter added to snails before they go into the oven. In principal, this a simple mixture of butter, chopped parsley and garlic, but here is a more sophisticated gastronomic version with a flavour that simply oozes French savoir-faire.
27K
4
51 min. November 7
th
2018