List of recipes using "Foie gras":
9 recipes
List of recipes using "Foie gras"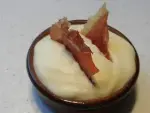 This is a rather tricky recipe in which foie gras is used to make a savoury cream, similar to a crème brulée but - of course - without sugar and without caramelizing the top. Instead, it is topped with an espuma (a light hot foam) of potatoes, garnished with crispy morsels of serrano ham.
115K
3.8
3 hours 33 min. June 3
rd
2012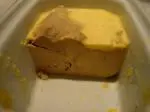 This a quite different preparation from the terrine of foie gras, this time it does not go in the oven, the liver is salted for 48 hours and it "cooks" (or cures) in this way.
527K
5
2 days 16 hours 28 min. December 23
th
2017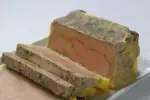 Preparing your own home-made foie gras from raw is immensively satisfying: good quality liver and a simply amazing flavour – much better than anything you can buy. This recipe is a bit tricky, but quite within everyone's grasp, as long as you follow the 3 most delicate stages carefully. These are,...
5.0M
6
4
4 days 15 hours 50 min. December 11
th
2021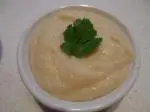 This recipe features a rather unexpected combination that works really well: the distinctive flavour of Jerusalem artichoke with the richness of foie gras. The Jerusalem artichokes are puréed with potatoes. This is serves hot mixed with very cold diced foie gras. The combination of flavours and...
43K
4.1
1 hour 10 min. April 12
th
2015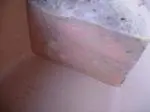 This simple way preparing a terrine of foie gras is ideal for beginners. In this recipe the liver is passed through a sieve or vegetable mill rather than kept in large pieces. The final appearance is smoother, less marbled, but just as delicious.
226K
1
5
17 hours 8 min. June 2
nd
2015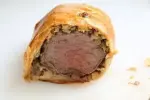 Beef Wellington consists of a beef fillet (or tenderloin) that is first seared, then cooked in the oven in a puff pastry crust stuffed with a mushroom duxelles and morsels of foie gras. The recipe is rather long, but fairly straightfoward. Here I show you all the tips to help you make it sucessfully...
76K
5
1 hour 57 min. August 26
th
2021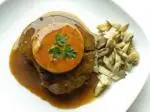 Tournedos Rossini is a very chic recipe, allegedly inspired by the famous composer. It consists of fried fillet steak, served on buttered toast, topped with a slice of foie gras and a delicious sauce made by deglazing the cooking pan with port or Noilly Prat.
302K
3
3.7
46 min. August 26
th
2021

Potatoes fried in a little goose fat, with a mixture of chopped parsley, garlic and shallot added just before serving. Greedy folks (like me) melt a few thin slices of foie gras over the top.
201K
4.6
1 hour 25 min. October 13
th
2010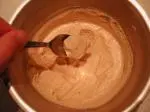 Chantilly is a method which is applied to cream of course, but also to other surprising ingredients. If we look at the more scientific side of Chantilly we can see that it's mainly cream, and cream is a mix of very small droplets of milk fat and water, which is called an emulsion. When we whip this...
82K
4.6
28 min. September 17
th
2013