List of recipes using "Greece":
4 recipes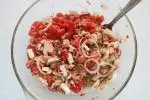 A hint of Crete in the flavours of this salad, with a mix of crunchy and soft textures: diced tomatoes, sliced spring onions, feta and tuna.
2,912 49 min.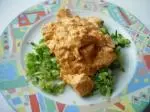 Cooked chopped leek and shallot with cubes of salmon, served in a yogurt, tomato and feta sauce.
49,029
5/5 for 13 ratings 1 hour 1 min.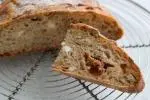 This Cretan (or Cretan-style) bread has a soft dough, enriched with olive oil, preserved tomatoes, green olives and cooked onions.
10,448
4.3/5 for 15 ratings 4 hours 26 min.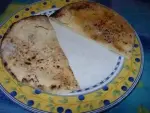 This Lebanese speciality is made as a flat round pocket, which can be filled with all manner of things.
90,955 1
4.5/5 for 10 ratings 2 hours 55 min.