List of recipes using "Light":
8 recipes
List of recipes using "Light"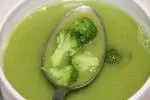 This soup is simple and light but tasty, made with a delicate vegetable stock and broccoli.
42K
4.6
29 min. December 16
th
2015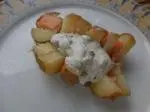 This is a very simple recipe with a delicious result: potatoes, smoked salmon and a herb sauce.
42K
1
5
36 min. June 28
th
2015

The trick of this recipe is to end up with bananas caramelised on the outside, still firm on the inside, coated with a tasty syrup which is not 95% butter.
285K
1
4
40 min. February 21
th
2011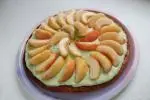 In French, a "feuilleté" can be anything, sweet or savoury, wrapped in or with a base of puff pastry, from a sausage roll to a millefeuille. This is an elegant tart-style feuilleté with a caramelized pastry base, topped with a light custard flavoured with verbena. This is based on a confectioner's...
19K
4.1
2 hours 23 min. September 3
rd
2017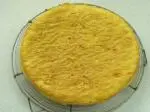 Biscuit de Savoie is not a "biscuit" in the English sense, just a very light sponge cake. It is delicious plain, but it can also be filled with cream, fruit, etc.
86K
5
1 hour 8 min. December 23
th
2014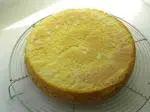 A Génoise (or Genoa sponge) is a very light and delicate cake. It is good on its own, but is more often used as the base for many different French-style gâteaux, with layers of mousse or cream between 2 (or more) layers of sponge. It is a tricky recipe to get right, rather technical, but here's a...
192K
5
3
1 hour 13 min. March 10
th
2019

Less sweet than normal sugar syrup, poaching syrup is specially for slow cooking fruits to be used in other recipes.
239K
5
14 min. September 2
nd
2012

To poach peaches, we begin rather like for tomatoes. To peel them, we boil them for a few seconds, then plunge them into cold water. Once the skin has been removed, they are poached gently in a light syrup.
175K
3
1 hour 49 min. September 6
th
2012