List of recipes using "Loaf":
4 recipes
List of recipes using "Loaf"

This loaf is a savoury cake (quite popular in France) made with tinned tuna and leeks that have been lightly cooked with shallot.
154K
4.4
1 hour 18 min. October 3
rd
2010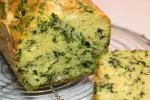 For this savoury cake-style loaf, we use a plain basic mixture and add wilted spinach wth shallots and diced Comté cheese.
59K
4.3
1 hour 13 min. April 17
th
2016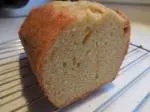 This is a classic, loaf-shaped cake, deliberately left plain for you to embellish as you choose.
53K
3.7
1 hour 26 min. December 30
th
2019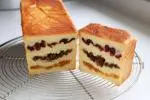 This long brioche is called a "lingot" (ingot) in French. It is filled with three layers of different fried fruits: apricots, raisins and cranberries. When sliced, the three layers are revealed - and it's every bit as delicious as it looks.
17K
2 hours 51 min. September 23
th
2018