List of recipes using "Peas":
10 recipes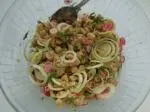 This quick salad includes chickpeas, of course, but with spring onions, radishes and chopped coriander, too.
8,668
4.7/5 for 12 ratings 14 min.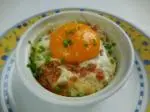 Eggs cooked in small ramekins with a tasty mix of peas, bacon, onion and cream - even more French than the classic version!
15,623
4.6/5 for 14 ratings 31 min.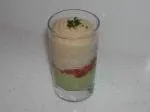 This starter recipe, served in a glass, consists of four tiers of different vegetable preparations. Each can be made the day before, and it's only the assembly that is tricky.
76,295
5/5 for 10 ratings 1 hour 36 min.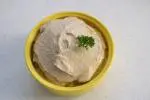 Houmous (or hummus or homos), is one of the famous and delicious lebanese "mézzés".
88,876
5/5 for 2 ratings 16 min.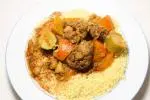 In couscous, the meat and vegetable mixture is rather long to cook, but not difficult. And the couscous itself (a kind of coarse semolina) is simple and quick to prepare.
85,819
4.3/5 for 4 ratings 2 hours 36 min.

A traditional French recipe, "Petis pois à la Française", with a personal twist, but very easy to prepare. It is an ideal accompaniment for meat, poultry or even a grilled fillet of fish.
22,607
3.8/5 for 17 ratings 28 min.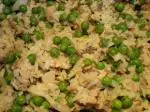 This is a very simple recipe that can made almost entirely with leftovers: chicken, rice and peas.
19,499
4.2/5 for 18 ratings 27 min.

Tomatoes filled with a tuna mayonnaise and rice mixture, in a fun ladybird shape that kids will love, served with a puree of fresh garden peas. A good way to encourage them to eat vegetables.
75,143 1
4/5 for 1 ratings 1 hour 47 min.

This pea risotto recipe is finished with a typical Italian 'mantecare': mascarpone and Parmesan are incorporated at the end of cooking to make the dish incomparably smooth.
24,928
4.9/5 for 19 ratings 1 hour 26 min.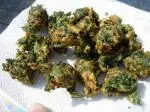 This Indian inspired recipe gives a delicious contrast betwen the hot crispy fritters and the cool, slightly sharp herb dressing.
69,148
5/5 for 1 ratings 2 hours 6 min.