List of recipes using "Soy":
6 recipes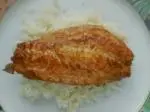 In this recipe, fillets of red sea bream are marinated in a mixture of soy sauce, lime juice and olive oil before being pan fried.
18,017
4.9/5 for 11 ratings 25 min.

Only "chinese style", not a true chinese recipe.
74,476
4/5 for 1 ratings 1 hour 38 min.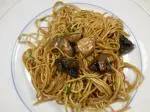 In this recipe, the mushrooms are cooked in the oven first and are then combined with the cooked spaghetti, shallots and dressed with white wine and soy sauce.
11,142
4.1/5 for 20 ratings 1 hour 3 min.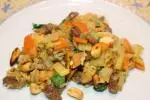 This sautéed pork has a hint of Thai style, with its accompaniment of chopped vegetables, dry-roasted peanuts and soy sauce.
7,637
3.9/5 for 18 ratings 55 min.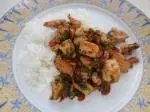 This Thai-inspired recipe combines diced chicken with cashew nuts, spring onions, herbs and a lime-soy sauce.
10,277
5/5 for 13 ratings 24 min.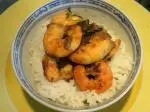 In this recipe, the prawns are first lightly fried, then spiced up with a piquant sauce.
24,281
4.3/5 for 15 ratings 54 min.