List of recipes using "Spring onion":
3 recipes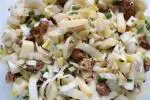 This starts out as a classic salad of shredded endives, but is pepped up with sliced spring onions, fried croutons and chunks of cheese.
1,771 31 min.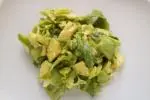 This salad is all green and fresh, with diced avocado, lettuce, spring onion and the softness of pieces of hard-boiled egg. The flavour is brought out further with a lime and olive-oil dressing, pepped up with a touch of Tabasco.
3,302 27 min.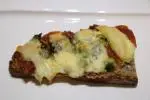 In this recipe, we'll be using just the tops of the onions, lightly fried, combined with fried ham and thinly sliced Morbier cheese..
1,774 38 min.