List of recipes using "Beaten egg white":
3 recipes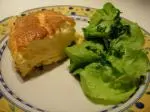 Halfway between an omelette and a soufflé, this quick recipe give a light and delicious result. The secret is mainly in the two cooking methods: frying pan, then oven.
83,066
4.7/5 for 18 ratings 51 min.

Here is a simple quick recipe for chocolate mousse. It is just necessary to be careful at the final stage, when mixing the melted chocolate and the beaten egg-whites.
95,017
3.7/5 for 3 ratings 40 min.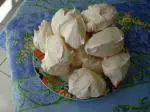 A very simple recipe but which always impresses.
91,930
4.5/5 for 19 ratings 4 hours 17 min.