List of recipes using "Chive":
7 recipes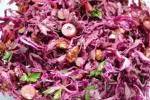 This salad has a lovely crunch to it: not just the red cabbage, but also from thinly sliced radishes and toasted almonds.
1,440 28 min.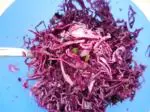 This simple winter salad recipe combines red cabbage with spring onions (or chives) in a good vinaigrette.
9,825
5/5 for 1 ratings 20 min.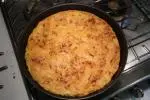 This potato "cake" is like a big savoury pancake of duchess potatoes (mashed potato with egg yolks), mixed with strips of fried ham, chives and spring onions. The galette is cooked in the oven in a tin and cut into portions for serving. This is delicious on its own or with a good green salad on the...
1,290 1 hour 13 min.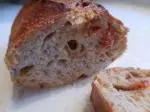 Spring bread is flavoured with little pieces of preserved tomatoes, Parmesan and chive flowers (hence the name, as the flowers only appear for a brief period in spring). Shaped into long loaves or thin sticks, slices of this bread make a delicious aperitif snack.
8,812
4.3/5 for 3 ratings 4 hours 2 min.

Quick to make, delicious as an aperitif.
52,963
5/5 for 2 ratings 17 min.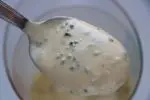 This is similar to rémoulade dressing, but with lemon juice instead of vinegar and with chopped chives added. The name comes from the French for chives: "ciboulette". In technical terms, it is a cold emulsion, like mayonnaise. Not just a tasty dressing for vegetables and salads, it also goes well...
1,973 8 min.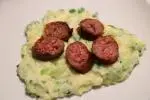 Colcannon is a traditional Irish dish, made by mixing creamy mashed potatoes (or purée) with cabbage, chives and spring onions. There are many different versions and ways to adapt this classic recipe. My version here serves it with baked sausages.
4,379
4/5 for 1 ratings 1 hour 8 min.