List of recipes using "Globe artichokes":
4 recipes
List of recipes using "Globe artichokes"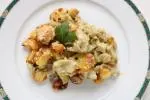 This hearty vegetable recipe uses the whole globe artichoke (heart and leaves), combining the creamy artichoke texture with the crunch of sautéed potatoes.
13K
1 hour 18 min. August 6
th
2020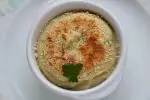 This is an artichoke recipe with a difference: we'll be using both heart and leaves, first steamed, then lightly sautéed before being blended with cancoillotte cheese to make a creamy purée. This is then browned in individual ramekins.
12K
49 min. December 9
th
2020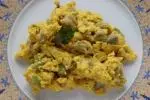 Made like a classic polenta, then pepped up with curry powder and mixed with morsels of separately cooked globe artichoke.
2,197
44 min. May 25
th
2022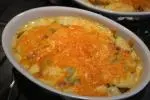 Purple artichokes cooked in two stages: first boiled, then sautéed, and baked as a gratin in a Mornay sauce (cheesy bechamel) with morsels of fried ham.
11K
1 hour 29 min. December 13
th
2020