List of recipes using "Green salad":
2 recipes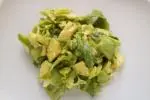 This salad is all green and fresh, with diced avocado, lettuce, spring onion and the softness of pieces of hard-boiled egg. The flavour is brought out further with a lime and olive-oil dressing, pepped up with a touch of Tabasco.
2,461 27 min.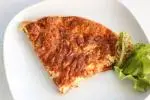 This extra-tasty quiche is made with diced ham and a combination of two cheeses: Comté and Cheddar.
1,018
4/5 for 1 ratings 1 hour 2 min.