List of recipes using "Peanut":
2 recipes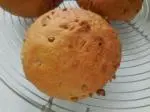 Combining soft and crunchy textures, these flavour-packed peanut rolls are delicious just as they are, but they are also ideal for burgers.
14,429
4.6/5 for 14 ratings 4 hours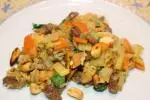 This sautéed pork has a hint of Thai style, with its accompaniment of chopped vegetables, dry-roasted peanuts and soy sauce.
6,562
3.9/5 for 18 ratings 55 min.