List of recipes using "Pontarlier city":
1 recipes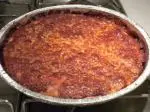 This is a very simple recipe for a "Pontarlier" style cheese tart that allows you to prepare a number at the same time. They freeze very well, so you can easily stock up for later.
21,973
4.2/5 for 10 ratings 5 hours 10 min.