List of recipes using "Rhubarb":
6 recipes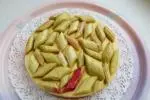 This rhubarb and apple tart is given a Breton twist with a base of traditional, butter-rich, sablé biscuit. This is topped with an apple "crémeux" filling. The finishing touch is a layer of rhubarb, cut on the diagonal and oven-poached in a syrup of its own juice.
2,364
5/5 for 1 ratings 1 hour 44 min.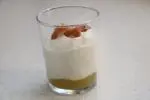 This delicious mousse is the perfect summer dessert: a delicate combination of stewed rhubarb and Italian meringue.
1,734 33 min.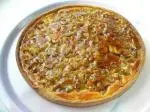 This version of rhubarb tart uses a sweetcrust pastry base, almond cream, diced rhubarb cooked until just tender and a rhubarb syrup glaze.
19,427
4.3/5 for 15 ratings 2 hours 10 min.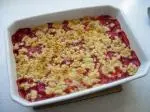 A three-layer crumble: a layer of stewed rhubarb, then strawberries and a crumble topping. You'll see that the flavour of rhubarb goes very well with strawberries.
42,882
5/5 for 13 ratings 1 hour 40 min.

This is perhaps the best known use of rhubarb, and can be used as the basis for other recipes.
74,221
4.4/5 for 18 ratings 55 min.

Rhubarb and its characteristic flavour can be the basis of delicious desserts, but it needs to be prepared a certain way before using.
16,216
4.9/5 for 12 ratings 30 min.